Welcome to Child Nutrition Services!
Good nutrition and learning go hand in hand.
Visit our MENU section and you will see up to date items that your children are being served daily.
The Nutrition Services department is made up of a team of food and nutrition professionals that are dedicated to students' health, well being and their ability to learn. We support learning by promoting healthy habits for lifelong nutrition and fitness practices.
Click here to visit our brand new Facebook page!
Click here for the Medical Statement to Request Special Meal Accommodations
Click here for Field Trip Order Form
Click here for No Lunch Notification Form for Teachers
Click here for Refund Request Form
Click here for Child Nutrition's Updates for 2018-19 provided in English, Spanish, and Mandarin
Click here for Healthy Food Resources in Alameda County
This guide provides quick and easy information about the Food Bank's Helpline, CalFresh, WIC, Head Start, and the School Meals Program and is provided in both English and Spanish.
Local and Domestic Products Are Sourced Whenever Possible
The following items are not produced in sufficient quantities in the USA:
-Bananas (South America or Central America)
-Pineapple (Thailand, Philippines, Central America, or Ivory Coast)
-Juice (When domestic juice concentrate is unavailable it is sourced from Argentina and/or China)
-Cucumbers (When unavailable from the U.S. they are sourced from Mexico)
Transitional Kindergarten (TK) and Kindergarten Students
We are pleased to announce that TK and Kindergarten students are welcome to attend breakfast/lunch before class or after dismissal. Please check with your elementary school for meal times.
Teachers and Substitute Teachers
If you would like to purchase a meal for lunch, please contact your school's high school kitchen before 9:00 AM to place your order. Please note you must select from what is being served at the elementary site that day. Adult meals are $5.00 and the elementary menu can be viewed HERE. Please view the chart below to determine the proper production kitchen and extension. You may also view the elementary lunch menu on the Menu tab in the bar at the top of the page.
______________________________________________________________________
School Lunch Hero Day - May 3, 2019
School Nutrition Employee Week - May 6-10, 2019
Stop by your cafeteria and sign the banner to celebrate your School Lunch Heroes!
---
Pay online for your student(s) meals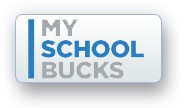 Online payments are a simple, safe and secure way to make payments to your students account 24 hours a day at your convenience.
Current School Meal Prices
| | | |
| --- | --- | --- |
| Elementary | Breakfast | $1.75 |
| | Lunch | $3.50 |
| Jr. High & High School | Breakfast | $2.25 |
| | Lunch | $4.00 |

---
Meals, foods and beverages sold or served at schools meet states and federal requirements which are based on the USDA Dietary Guidelines. We provide students with access to a variety of affordable and appealing foods that meet the health and nutrition needs of students.