Pre-Payment Options
** TO PAY FOR SY1819 BALANCES AFTER JUNE 12, PLEASE DROP OFF CASH OR CHECK PAYMENTS AT THE CNS OFFICE **
Please take advantage of the options to prepay your student's meal accounts. Prepaid meal accounts help the lunch lines go faster and gives students more time to eat, relax, and play. It also gives you the peace of mind of not having to worry about looking for lunch money every day or worry that it might get lost, stolen, or used for other things other than lunch.
**NO student will be denied a meal due to lack of funds in their account. Students who forget their money for lunch or breakfast (if applicable at your school site) or their account balance runs out of funds, will be able to receive a full meal. Balances owed will be communicated to the parent or guardian periodically.**
1. Pay online for your student(s) meals
Payment can be made online at myschoolbucks.com. From this site you will create your account and add money to your child's school meal account. You will also be able to check your child's account balance and set up a low balance email notification on your preset level. This site requires your child's name, school, and birthday. Please note that the website charges $2.49 per transaction regardless of the amount.
Click the below icon to pay online: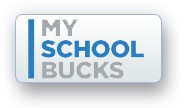 2. Send Check or Cash
You can submit cash/check (payable to Fremont Unified School District - CNS) in a pre-printed envelope, available in your school office, provided by Child Nutrition Services or you can use your own envelope. Please make sure to provide the information on the envelope (student's name, ID#, amount, etc.) and drop it in the Lunch Account Deposit Box available at each school site. Deposits are processed around 9 AM every day.
Current School Meal Prices
| | | |
| --- | --- | --- |
| Elementary | Breakfast | $1.75 |
| | Lunch | $3.50 |
| Jr. High & High School | Breakfast | $2.25 |
| | Lunch | $4.00 |
Refund of School Meal Account
Click here for Parent/Guardian Refund Request Form
Please submit ALL Refund Request Forms to the Child Nutrition Department at 4210 Technology Drive, Fremont, CA 94538 by mail or in person. You can also fax to (510) 659-2566. It takes 4-6 weeks for processing. A refund check will be mailed to your address.
Please note that the school cafeteria does not process any refund requests.